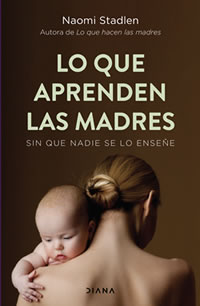 What Mothers Learn has been translated into Spanish.
Lo Que Aprenden Las Madres sin que nadie se lo ensene
Translated by Montserrat Asensio who writes: "I have a 4-year-old boy and felt very recognized in many of the things that both the author and the mothers say. I almost wanted to add translator notes with a 'Me too!'"
Published by Diana, PlanetaLibros, Espana
ISBN - 978-84-18118-52-4